Considerations when Deploying Touch Systems in Outdoor Environments
페이지 정보

작성자
ITGO
댓글
0건
조회
540회
작성일

20-10-16 15:07
본문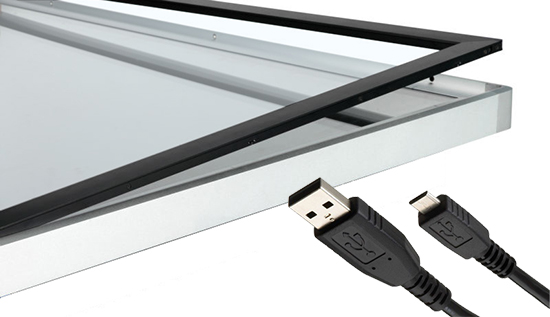 Recently, many companies are developing devices related to touch screens. In the case of a simple touch screen device applied and installed in the indoor environemnt, there are not many check points to be considered. However, in case of a system installed in the outdoor environment with a touch screen device including a touch sensor module, it is necessary to sufficiently consider the system maintenance and users' convenience when the system is designed.
Generally, the application of waterproofing technology is too unreasonable for the cost. The reason for this is that the outdoor touch systems mostly use PCAP films. These are optical bonding structures where PCAP films are inserted between LCD and glass. If we have problems with the touch function, the PCAP film would have to be replaced. This may result in high reparing costs as it includes bonding the LCD panel. Especially, if a system had a large-sized screen applied to PCAP film, there could be a great burdon regarding repairing.
On the other hand, a touch system using the IR technologies can be also confronted with a similar case. As the waterproof structure applied to most IR type touch modules is an NCT frame waterproof structure—a silicon-bonded IR touch sensor module on a touch glass—if we need repairing, we should replace all parts of the IR touch sensor modules and the front part of the FRAME combined with touch glass and touch modules.
However, if you look at the technologies applied to IRON, you can keep the LCP panel, IR touch sensor cover frame, and touch glass; the IR touch sensor module would be the only part to replace. During repairs, we can save unnecessary maintenance costs. The IR touch sensor module applied to the IRON can maintain the protection of the IP65 / IP66 by touch sensor alone without glass surface due to extrusion aluminum frame structure.
These IRON technologies, which apply for low cost maintenance and user convenience, maintain a gap between the touch module and touch glass surface.
The advantages of such a structure are as follows:
The touch sensor module can be easily separated and attached from the system's framework

the gap can eliminate the accumulaton of foreign substances to gain space through on the surface of the touch module sensor when IR touch sensor module can be used in outdoor environment. Therefore, foreign substances like rainwater and dust can easily escape to the bottom of the sensor module.

Above all, it has a remarkable structure that the user can perform touch function without touching the clean glass surface completely in the outdoor environment.
If you have any questions, please contact sales@itgocorp.com or william.lee@itgocorp.com.