Media players part 1: Picking the best solution
페이지 정보

작성자
ITGO
댓글
0건
조회
459회
작성일

20-10-16 15:08
본문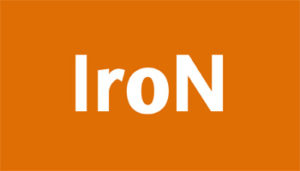 Digital signage is both simultaneous simple and complex. It's essentially just a screen that plays content, but when choosing a digital signage solution, end-users need to carefully consider the tools they pick. It's important to have a reliable display and good content, but users also need to decide how they are going to play that content. Media players are one tool that can power content, as long as you know exactly what you are looking for and have a good idea of what features you need.
Know what you need
Every company's situation is different, as some might need a very robust solution whereas others just need something simple.
"When c3ms evaluated media players, the key features we looked for were reliability and core functionality of the players. More importantly, would a particular player support the broad needs required by the different verticals that our company works with, allowing us to source from a single vendor player platform," Ray Heiser, president and CEO of c3ms Media, said in an interview.
Clicks, a retailer based in South Africa, knew it needed a platform that was easy to maintain and could handle a variety of content.
"Our requirements were to deliver a reliable high quality digital signage network with a solid maintenance support, remotely deployed content and expertise in content design for in-store digital signage," Franta Pour, key accounts and advertising executive, Clicks, said in an email.
Everyone's requirements for content are different however. Jim Nista, CEO of Insteo was mainly looking for a reliable solution that could handle HTML5 content. On the other hand, H. Waldman, COO of National Technology Associates, said his company needed a particularly robust solution.
"We needed a very robust software, and did not want it based on a Windows platform. The hardware also needed to have the inputs, outputs and control capabilities we required," Waldman said in an interview.
One key element for every end user to keep in mind is what type of content they plan to use.
It's about the content
If you are planning to use more advanced content, such as animations or 4K visuals or 3-D, you need to make sure your media player is robust enough to handle it.
"Before considering which media player to purchase, you need to understand the type of content that will be displayed across the network. Those requirements will largely dictate the sort of player required for that particular installation," Jeff Hastings, CEO of BrightSign, said in an interview.
Once you have that in the bag, you need to narrow down your list of possible media players.
Narrow down your list
There are a variety of ways to help determine which media player you need to use. For example, you need to look at your current digital signage software to see if it compatible with your media player, or select software that matches your chosen player. You can also narrow down your list by limiting yourself to players that are specifically built for digital signage.
However, even when you determine the right media player, you still have to keep in mind the actual installation and integration of the player.
Written by by Bradley Cooper