3 pitfalls to avoid with digital signage deployment
페이지 정보

작성자
ITGO
댓글
0건
조회
432회
작성일

20-10-16 15:04
본문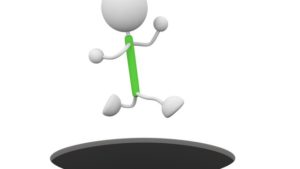 The sunk cost fallacy is a well-known problem in business, especially in the technology industry. It occurs when you have a feature that isn't quite working but you have sunk so much money into it that you continue to invest in it just to break even. This issue can affect digital signage as well if you don't take steps to avoid these three pitfalls: deploying it and leaving it; lacking an invested contact and failing to take the environment into account.
Deploying it and leaving it
Rich Ventura, vice president of business development and solutions at NEC Display Solutions emphasized in a keynote session that you cannot just deploy a digital signage solution and leave it alone. For one, the solution will likely quickly become outdated without the proper updates and support.
On another level, you will also run into major maintenance problems if you roll it out and ignore it. It is easier to perform preventative maintenance such as monitoring the system's health remotely or regularly cleaning the touchscreen, than to fix a broken machine.
If you expect to use digital signage, you need to be fully involved in every stage of its life cycle.
Lacking an invested contact
It takes effort and people to run digital signage properly. You need someone updating the content, managing maintenance and handling the CMS. Without an invested contact who takes charge of the digital signage project, you will have a very uneven affect on your target audience.
Georgia State University worked with Visix to roll out a digital signage network at its various branches. Wade Johnston, lead audio visual engineer at Georgia State University, said in an interview that before he joined the team, there was no central contact, which meant the project could not reach its full potential.
Now that Johnston has claimed the project as his own, it has been a more successful tool for distributing information to the entire school system.
Failing to take the environment into account
The environment can be the greatest enemy for a proper digital signage deployment for a variety of reasons. One key issue might be the weather itself if you have an outdoor menu board or billboard.
To deal with this issue, Daniel Waldron, head of content at Armagard, recommends end users get their digital signage "dressed for the weather" with tools such as fans, AC units, anti-glare glass and plenum chambers.
"In layman's terms, plenum chambers allow filtered air to flow through an enclosure, dispersing any heat. They eliminate the need for alternative ventilation systems, which are likely to be more expensive," Waldron said in a blog.
On the indoor side of the equation, you need to make sure your digital signage is an ideal spot for customers to notice it.
"Making sure that the solution is placed in the proper location is important.  If the signage is located where the public is unable to interact with it, it will undoubtedly fail," Ventura said in an interview.
One way to deal with this issue is to carefully study customer's paths throughout the store to pick the ideal spot to reach them with your message.
At the end of the day, digital signage is all about sending a message. You just have to avoid the pitfalls that can distract from or ruin your communication with potential customers.
mage via Istock.com
Written by Bradley Cooper