IRON-AS series has launched.
페이지 정보

작성자
ITGO
작성일

20-10-16 14:15
본문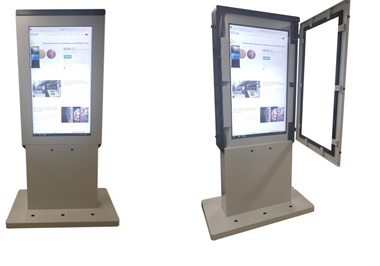 n recent years, the use of touch screens in a completely outdoor environment has been increasing, and the display screen size has also expanded to a large screen.  As a requirement of outdoor touch system to accommodate these industrial trends, it is clear that system hardware reliability and user convenience are the key improvements.  
​This is because outdoor touch service is not limited to a specific space in the room, but includes a wide range of publicity for an unspecified majority of users. Therefore, the supplier of outdoor touch screens should ensure the reliability of the touch system against various and irregular interferences that may occur in the outdoor environment. In addition, there should be no inconvenience for the touch service user, and it should be designed to protect the user from risk factors.
Provide user convenience and protection
Impurities, foreign substances, etc. can be easily attached to the touch glass surface installed at outdoors,  and the high temperature(>80℃) of the touch glass surface also can causes injury and inconvenience to the user.
Recently, bacteria infections through touch-screens have become a social issue.  So the future outdoor touch system should provide a user interactive service that can be more convenient to users and protected from the risk of infection by improving the issue of the conventional glass surface touch method.